Be Artful and Celebrate #SequimLavenderWeekend July 15-17, 2016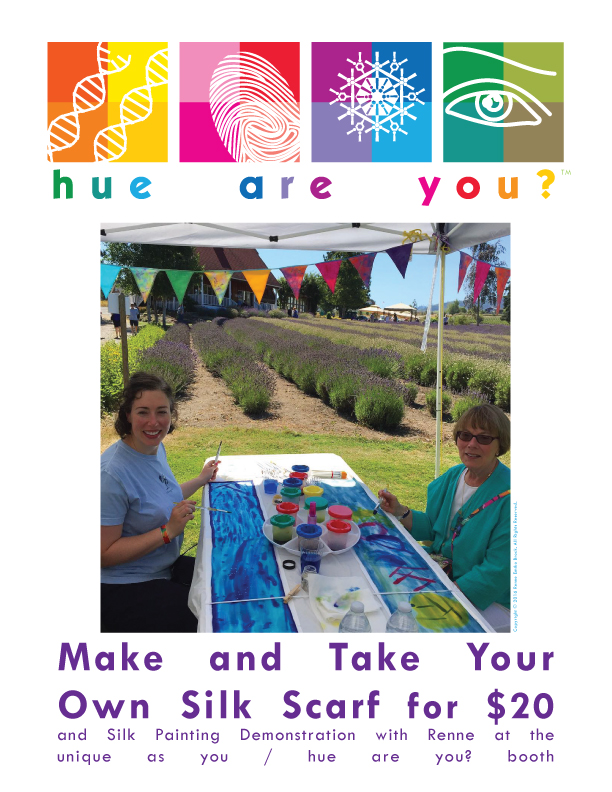 Sequim Lavender Weekend July 15 – 17, 2016! Come paint a silk scarf with me in my unique are you / hue are you? booth at Purple Haze Daze at Purple Haze Lavender Farm 10 AM to 6 PM!
Our whole community of Sequim has tons of artful activities for you to enjoy through the whole weekend. These three days showcase many talented artists and inventive local businesses include farm tours, a street fair, quilt show, a barn full of artists, live music, driftwood show, dancing, open aire market, golfing, wine tasting, and so much more! You can find more details of all the events at our Visit Sunny Sequim website!